The Global Fund's 7th Replenishment week was one for the books! (RED) joined world leaders, private sector companies, and community organizations in New York City to pledge a record level of support for the Global Fund to Fight AIDS, TB, and Malaria. The total of more than US$14.25 billion (yes, billion with a "B") will support the Global Fund partnership's life-saving work over the next 3 years.
Why does this matter? The Global Fund has saved 50M lives over the last 20 years, but COVID has slowed progress in the fight against infectious diseases. Every dollar raised for the Global Fund will help support critical healthcare programs and bring us closer to a world without AIDS, TB, and malaria. So yes… it's kind of a big deal.
In the days leading up to the Global Fund Replenishment Conference on Wednesday, September 21st, (RED) was able to get in front of key decision makers to discuss (RED)'s long-standing commitment to the AIDS fight and the importance of private sector investment in global health.
Here's a look back at (RED)'s week:
KICKING OFF REPLENISHMENT WEEK
Replenishment week kicked off with The Global Fund's "Fight for What Counts" event, where (RED) President & COO Jennifer Lotito joined a panel speaking to the investment case to help make the world more equitable and safer from current and future threats. The event also featured speeches from New York City Mayor, Eric Adams, U.S. Global AIDS Coordinator and Special Representative for Global Health Diplomacy at the U.S. Department of State, Dr. John N. Nkengasong, UNAIDS Executive Director, Winnie Byanyima, and more, plus a special performance from Aloe Blacc.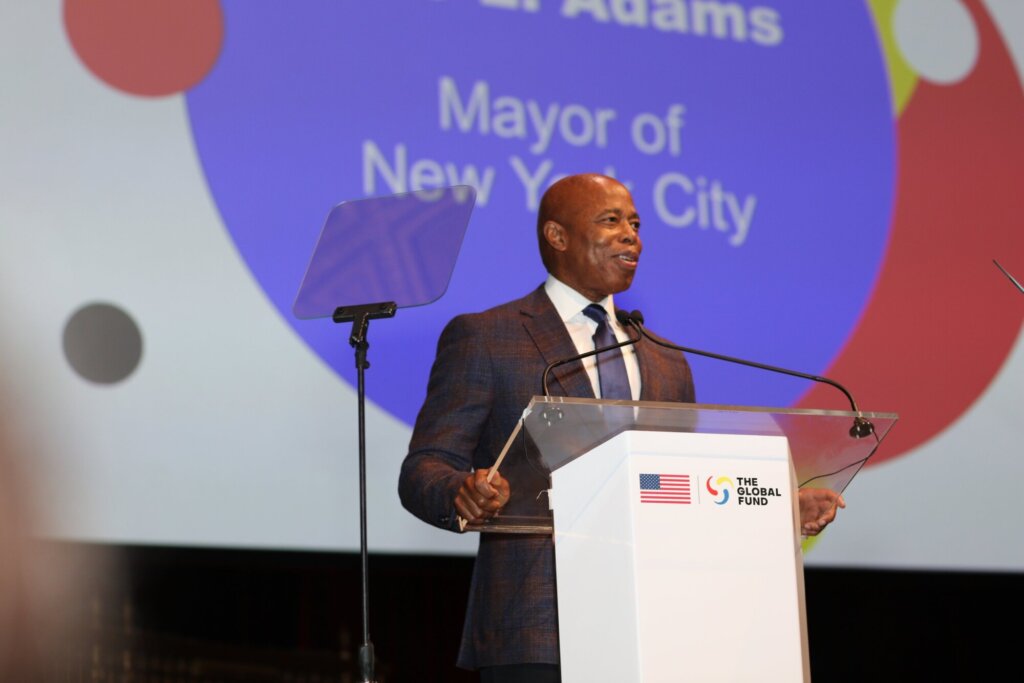 (RED) TAKES THE STAGE AT CGI
For the first time in six years, the Clinton Global Initiative (CGI) brought together over 1,000 global leaders to collaborate on solutions to some of the world's most urgent challenges.
On the first day of CGI, Jennifer Lotito, long-time AIDS activist and (RED) Ambassador Connie Mudenda, and human rights activist and founder of Access Chapter 2, Steve Letsike, took the stage to announce an official CGI Commitment to Action to raise money for the Global Fund's replenishment.
To close out the second day of CGI, (RED) co-founder Bono participated in a panel on taking action on global health challenges alongside President Bill Clinton, Karen Miga of University of California, Santa Cruz, and Dr. Tedros Adhanom Ghebreyesus of the World Health Organization.
Throughout the two-day event, attendees had the chance to stop by the (RED) pop-up shop to snag exclusive (RED) t-shirts and browse a selection of (RED) partner products that contribute to the lifesaving work of the Global Fund.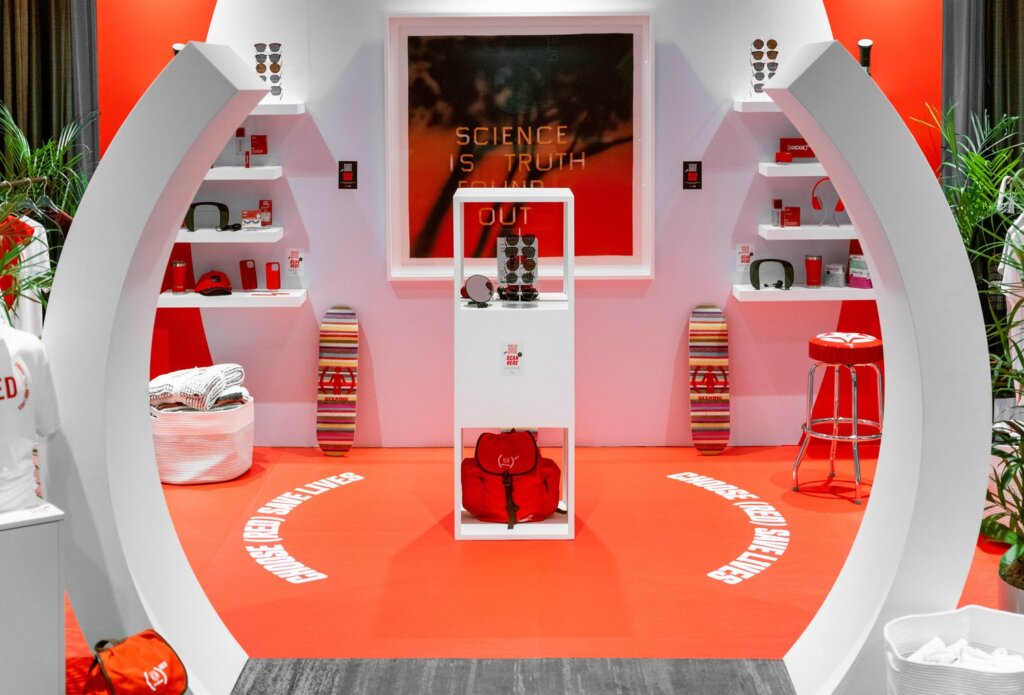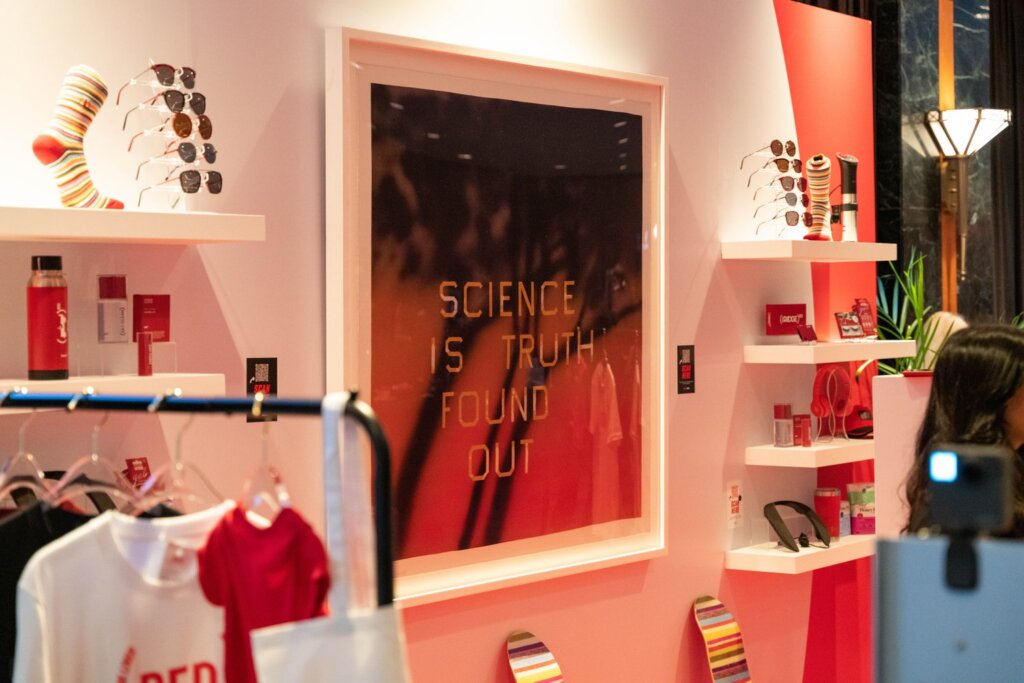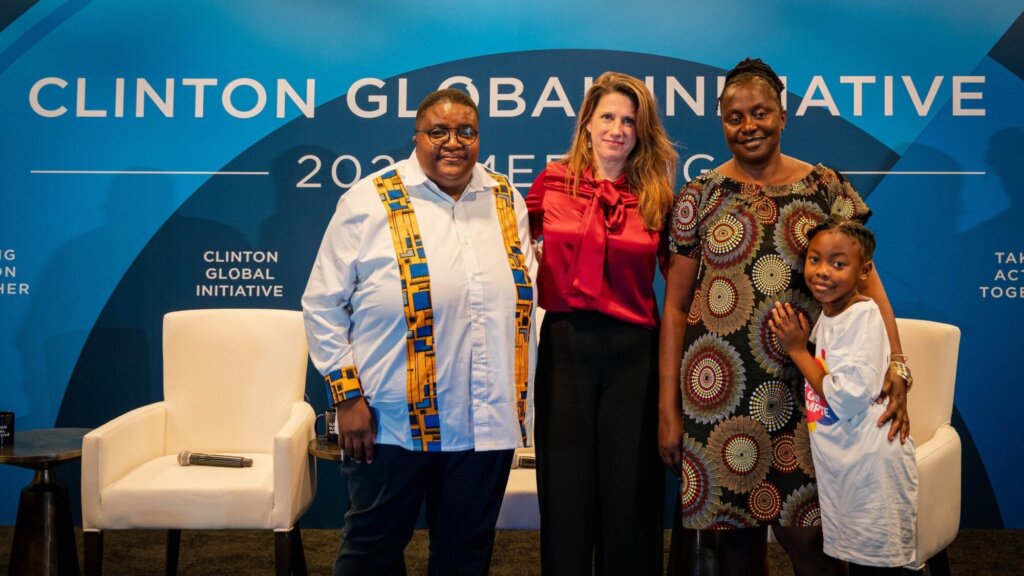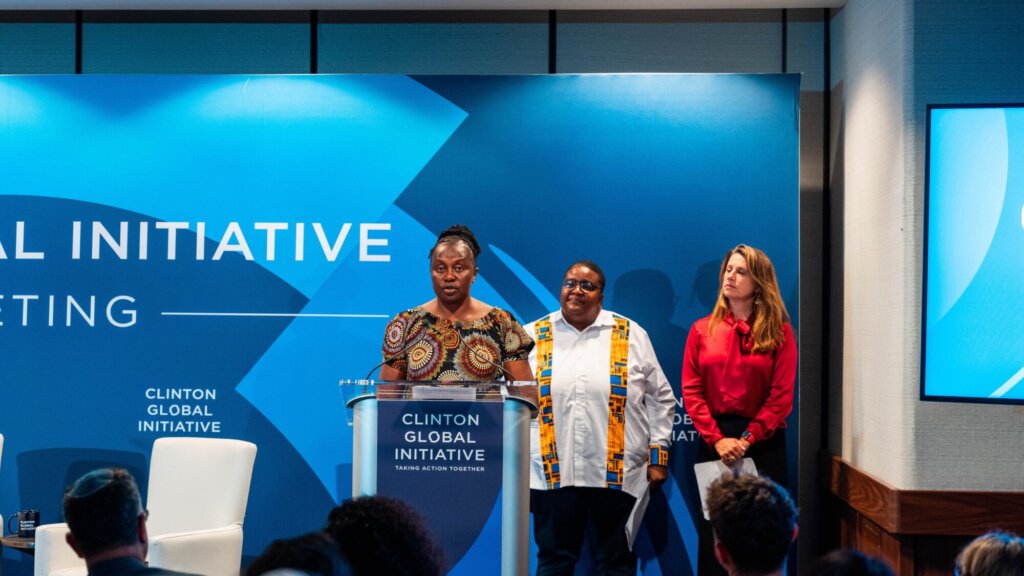 CONNIE MAKES LARGEST PRIVATE-SECTOR PLEDGE ON BEHALF OF (RED)
All of the week's events led up to (RED)'s moment on stage at the Global Fund's 7th Replenishment Conference on September 21st. After an introduction from actress and activist Priyanka Chopra, (RED) ambassador Connie Mudenda shared her personal experience living with HIV, spoke to the power of Global Fund-supported programs, and made (RED)'s formal pledge—the largest private sector contribution announced at the conference. Connie stood alongside Heads of State, including U.S. President Joe Biden, proudly representing (RED) and our partners on a truly global stage.
The pledge comes in addition to the more than $700M generated by (RED) to date, impacting over 245M lives.
NYC TURNS (RED)
Throughout Replenishment week, we raised additional awareness and heat around (RED)'s life-saving work thanks to our pro-bono media supporters. Firefly helped us turn a fleet of NYC yellow cabs (RED) while OUTFRONT Media allowed us to take over Times Square with vibrant billboards.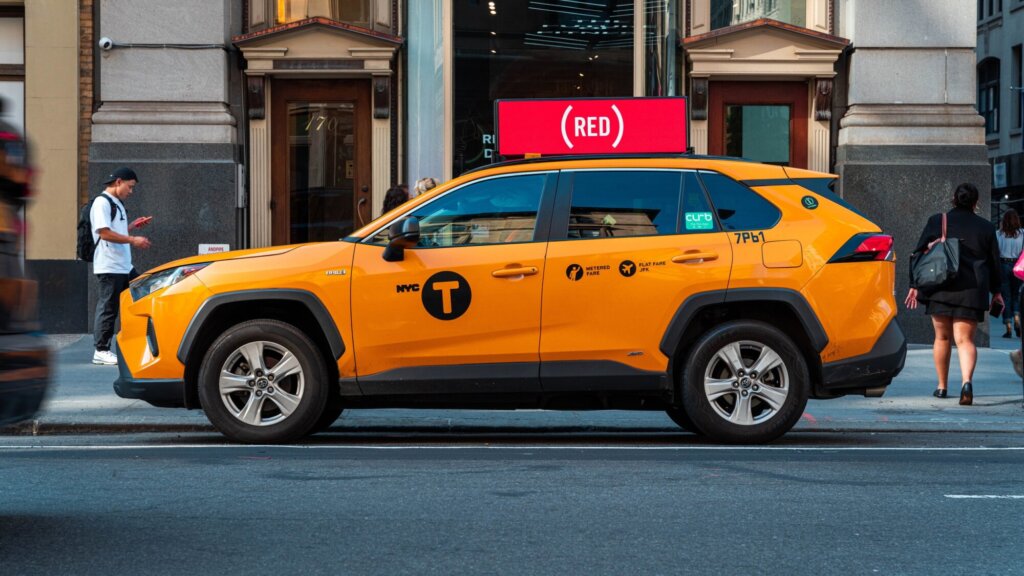 CELEBRATING A SUCCESSFUL REPLENISHMENT WEEK
On Thursday night, (RED) Co-founder Bono, Bank of America CEO, Brian Moynihan, and (RED)UCATOR, comedian, actress, and writer Phoebe Robinson hosted the (RED) Nightcap at Goals House. We transformed Central Park's iconic Tavern on The Green into a sea of (RED) and raised a glass to the partners and people that have made (RED)'s impact possible over the last 16 years.
(RED) partners, supporters, and special guests danced the night away to sets from DJ Rahil and DJ Buka.