How (RED) Works
Founded by Bono & Bobby Shriver in 2006 to fight AIDS, (RED) partners with the world's most iconic brands and people to create products and experiences that raise money, heat, and urgency for the fight to end AIDS.
CHOOSE (RED). SAVE LIVES.
Every action you take with (RED) saves lives. Money generated by (RED) goes to the Global Fund, to support critical programs that empower health workers and provide testing, treatment, and care in places where injustice has enabled pandemics to thrive.
Proudly Supporting the Global Fund
Established in 2002, the Global Fund is focused on ending the world's deadliest pandemics: HIV/AIDS, Tuberculosis, and Malaria.
Over the last 20 years, The Global Fund partnership has saved more than 59 million lives, investing more than $60B to support programs run by local experts in the world's most vulnerable communities.
(RED)'s Global Fund grants support life-saving programs that empower health workers and provide testing, treatment, and care in places where injustice has enabled pandemics to thrive. In order to coordinate billions of dollars in over 100 countries, the Global Fund has built a comprehensive system of checks and balances to ensure transparency and accountability.
Frequently Asked Questions
(RED) was designed to kick-start a sustainable flow of private sector money into the Global Fund, one of the world's largest funders of global health. Before the creation of (RED), businesses had contributed just $5 million to the Global Fund, which put the Global Fund's charter under threat. Since launching in 2006, (RED) has generated over $750 million to the Global Fund–more than any other private sector contributor.
(RED) works with the Global Fund to distribute (RED) partner funds to HIV/AIDS grants in countries with a high prevalence of HIV and/or mother-to-child transmission of HIV. The majority of (RED)-supported grants operate in sub-Saharan Africa, which is home to more than two-thirds of the global HIV population. (RED) and the Global Fund work closely together to ensure partner money is distributed effectively and transparently across (RED)'s portfolio of grants. (RED) currently funds programs in 8 Sub-Saharan African countries and 2 Latin American countries. Funding is distributed across grants and provides financial support to programs run by local experts.
No. Companies supporting the Global Fund through (RED) partnerships donate 100% of the money raised  to support work on the ground, with no overhead taken. Those donations are made direct to the Global Fund.
(RED) partners dedicate either a total donation each year, or, a percentage of profit from each product sold, that will be donated to the Global Fund. While every partner is different, (RED) carefully chooses like-minded brands who share our commitment to driving both money and heat to fight AIDS and injustice.
Yes, (RED) is a 501(c)(3). (RED) is a division of The ONE Campaign, a 501(c)(3) organization.
We've Made Remarkable Progress, But We Can't Stop Now
AIDS-related deaths have dropped by over 69% since the peak in 2004 and life-saving treatment now costs as little as 15 cents a day, but AIDS is still a crisis. In 2022, AIDS claimed more than one life every minute.
Today, the world is spending about as much on AIDS as it did in 2013. To end this injustice we need companies and consumers to help us drive life-saving testing, treatment and care to those who need it most.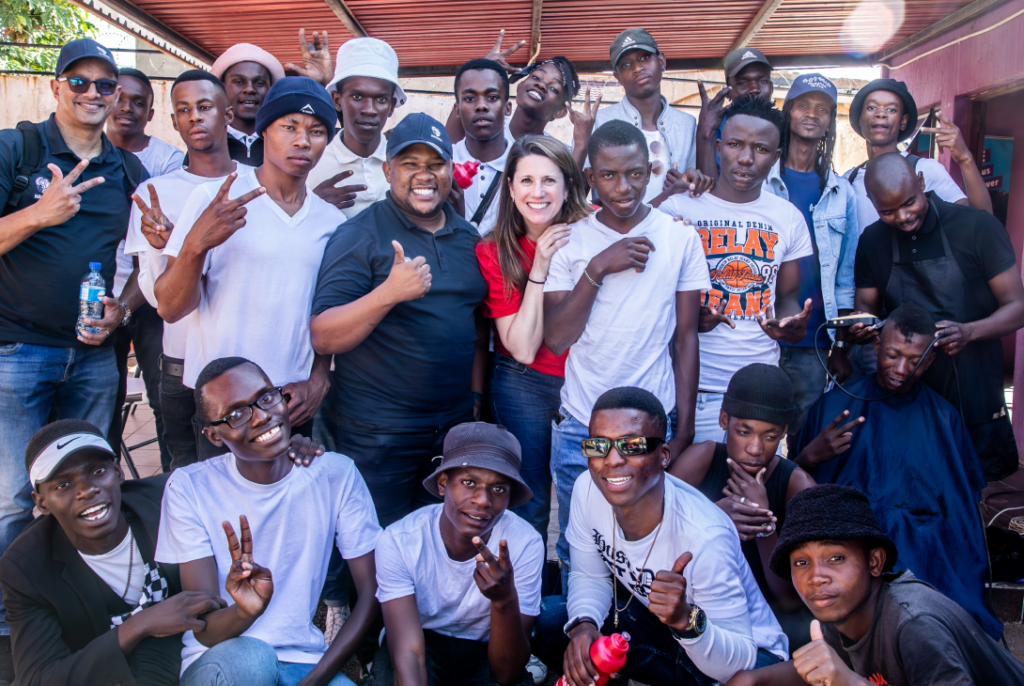 The One Campaign
(RED) is a division of The ONE Campaign, a global organization working to end injustice and create a fair and dignified future for everyone. While (RED)'s efforts focus on raising money for the Global Fund and its work in fighting pandemics and building health systems, ONE brings together global activists to demand action against poverty, inequality, preventable disease, climate change, and other injustices. ONE uses its campaigning expertise and decades of experience creating meaningful change to provide a megaphone to the world's passionate advocates and to hold people in power accountable.