You know when you have a work event, a friend's birthday party, a cousin's baby shower, and tickets to a concert all on the same day? We've had a week full of those days here at (RED)!
While world leaders met at the United Nations this week for the 78th UN General Assembly, (RED) also had a packed agenda, with exciting partner announcements, special events, art installations, powerful panel conversations, and a celebration of the progress we've made so far in the fight against AIDS.
Let's take a look back at a few big moments from our busy week!
FIAT DRIVES EVEN MORE IMPACT
The first stop on our recap is the Clinton Global Initiative (CGI), an annual convening for emerging global leaders to create and implement solutions to the world's most pressing challenges and continue the fight toward climate resilience, health equity, and inclusive economic recovery and growth.
On the second day of the event in Midtown, Manhattan, our partner Fiat announced an extension of its partnership with (RED) with the launch of two new vehicles that support the fight against AIDS—the Fiat 600e in Europe, and the first ever fully-electric vehicle in the US for Stellantis, the Fiat 500e. These vehicles will support life-saving programs that empower health workers and provide prevention, testing, and care in places that need it most.
LIVE ART THAT SAVES LIVES
Just down the hall from the Fiat announcement, CGI attendees were able to stop by a live all-day art installation by Brooklyn-based illustrator and graphic designer Sophia Yeshi. Sophia uses her work to shine a light on Black women, women of color, and people in the LGBTQIA+ community who are bold, dynamic, and demand attention.
Sophia painted (RED)'s iconic parentheses with an eye-catching design that celebrates the power of women and aims to inspire people to join (RED) in the fight to end AIDS.
CELEBRATING $750M TO THE GLOBAL FUND
To close out an already eventful day, we held another infamous (RED) Nightcap event in partnership with Goals House at Central Park's iconic Tavern on the Green. Hosted by Chef José Andrés and head of the (RED) Creative Council, Laura Brown, the Nightcap was an opportunity to celebrate (RED) delivering over $750 million to the Global Fund, helping more than 245 million people.
Partners, supporters, (RED)UCATORs, and special guests mingled, danced to a set from DJ Buka, and sipped on specialty cocktails from (RED)'s newest partner, Lobos 1707 Tequila.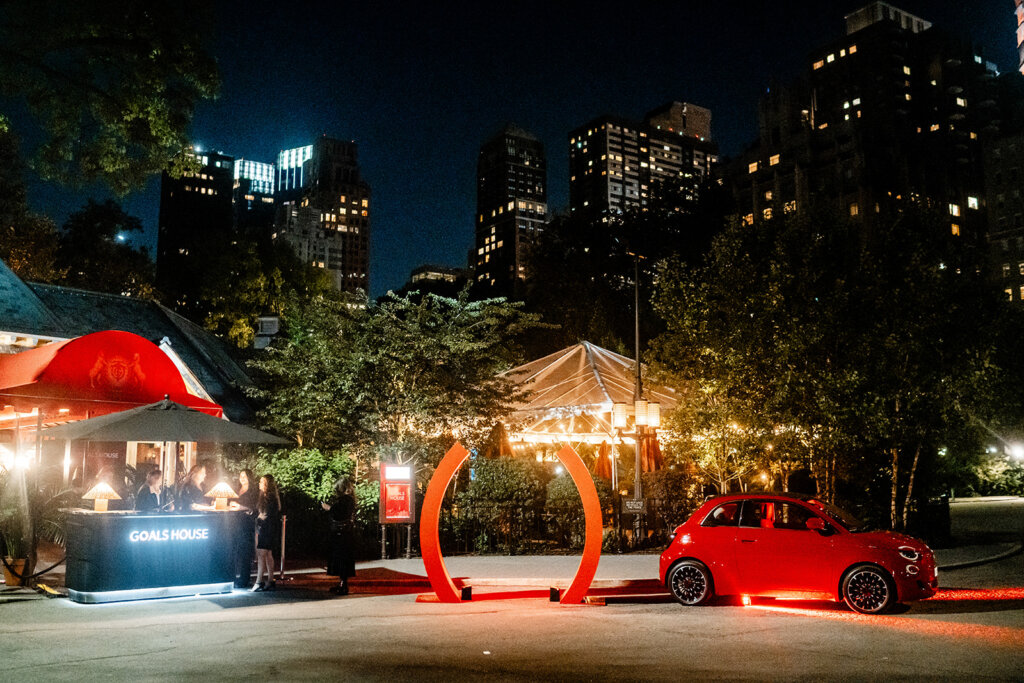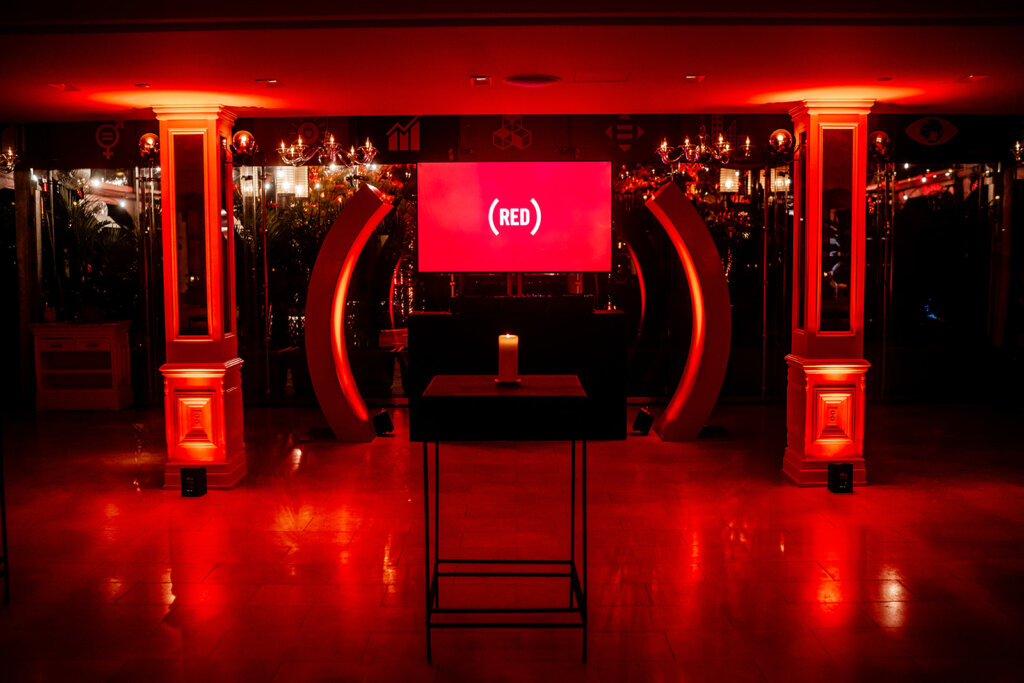 POWER OF PARTNERSHIP: EXTRAORDINARY ACTION THROUGH INNOVATION
On Thursday, The Global Fund and (RED) co-hosted a breakfast that brought together (RED)'s partners Merch, Roche, ViiV and IQVIA, as well as other Life Sciences companies and Global Fund partners. The event, which was generously sponsored by Merck, featured powerful conversations that emphasized the importance of partnership in the fight against global health crises and highlighted the extraordinary action and game-changing innovations that will drive progress to end AIDS, TB and malaria by 2030.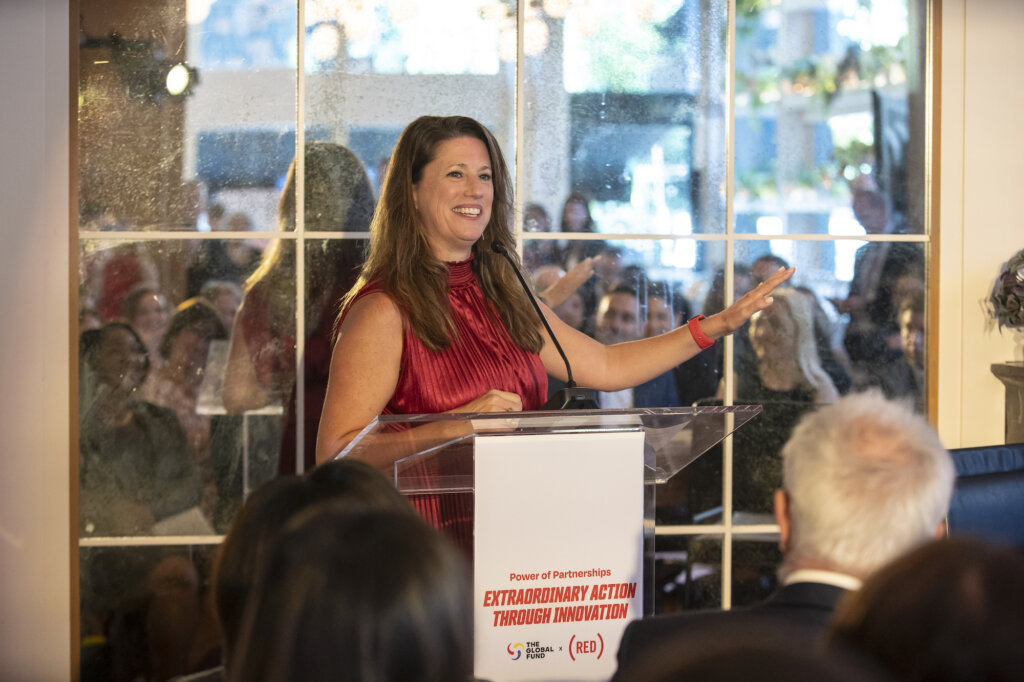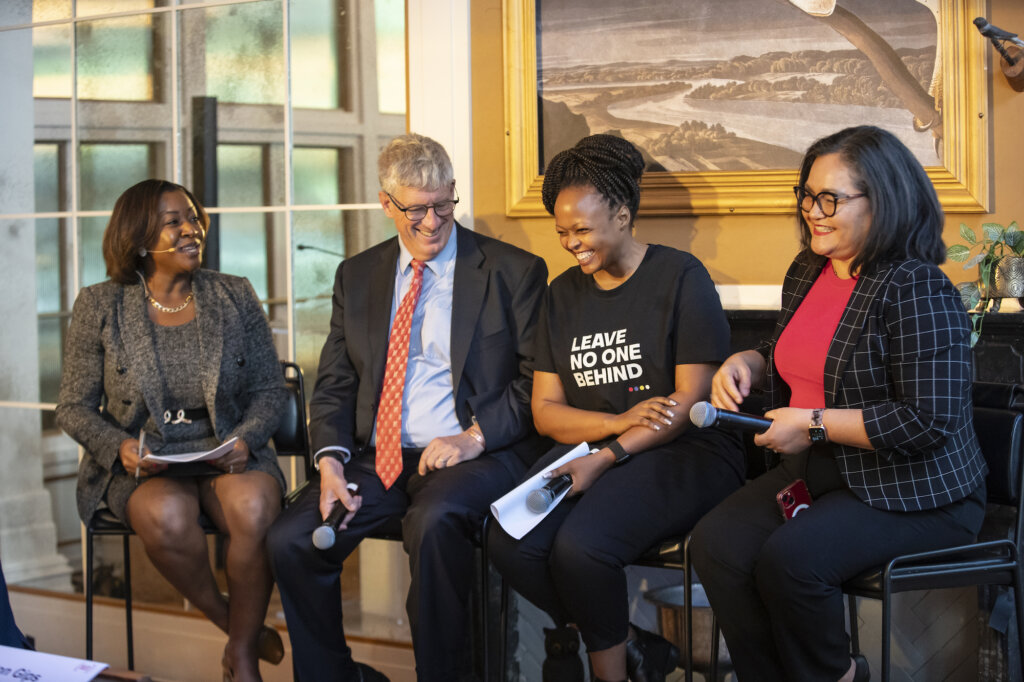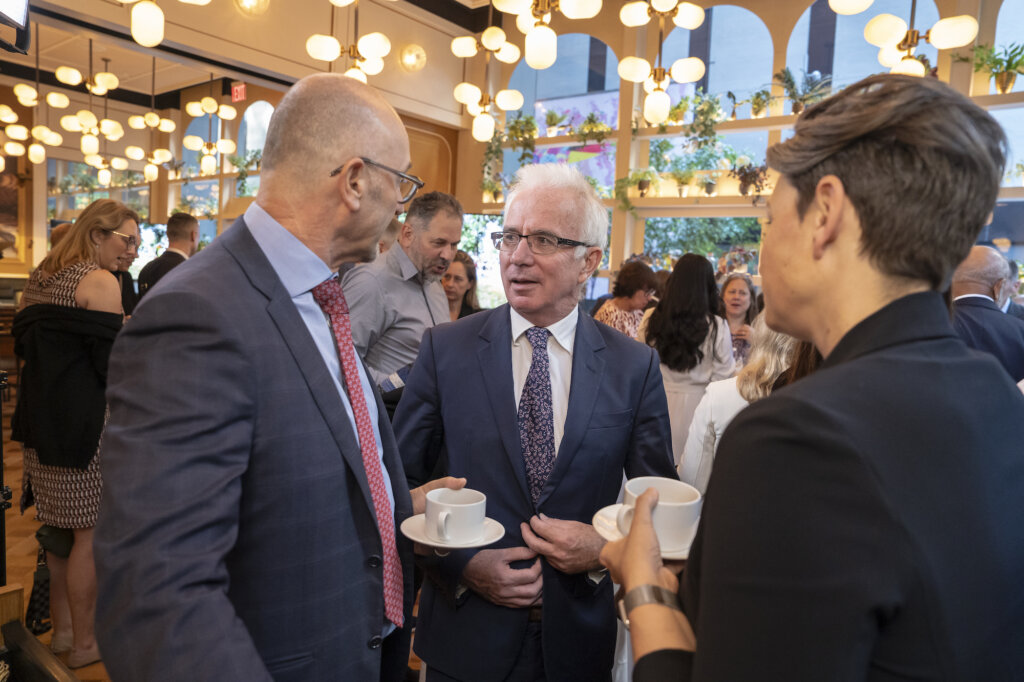 INTRODUCING (RED) TV
This week, (RED) also launched (RED) TV, our new livestream series. On Tuesday, Wednesday, and Thursday, the (RED) digital team went live on social media to spotlight the biggest moments of the week and share (RED) news, exclusive interview content, and hot takes. These streams are available to view on (RED)'s X profille, but stay tuned for more (RED) TV content coming soon.
Huge thanks to all of the partners and people who made this week possible!