Updated June 29, 2023
HIV is both preventable and treatable, but stigma and discrimination allow the virus to continue to thrive. Despite significant progress, discrimination based on factors such as gender or sexual orientation continues to limit many people's access HIV prevention and treatment services.
The LGBTQ+ community remains at heightened risk of contracting HIV because of this discrimination. Gay men are 28 times more likely to contract HIV than heterosexual men and transgender women are 14 times more likely to contract HIV than other adult women. Despite some global progress around health equity, being gay or transgender is still criminalized in many countries. Even in places where there are not laws outlawing homosexuality, people living with HIV that are LGBTQ+ still face many obstacles to living healthy, free lives.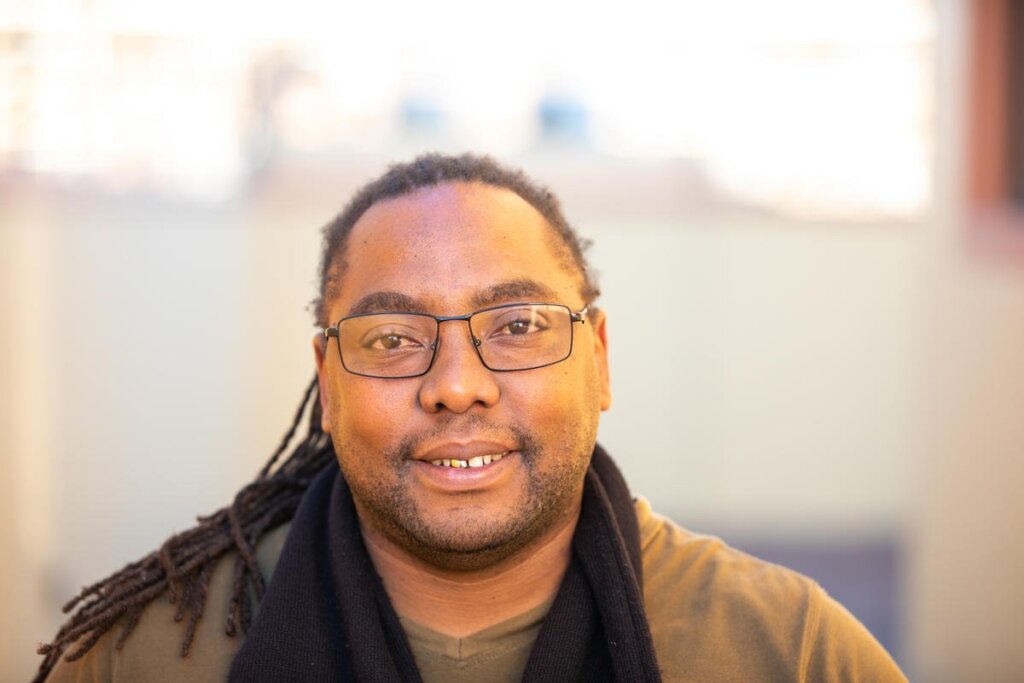 People like Sbongiseni "Sbo" Khumalo, an employee at the The Mosaic Lesbian and Gay Center in Durban, South Africa, have seen firsthand how stigma can be a barrier to crucial healthcare for many key populations. In his role as program manager, Sbongiseni serves as a friend and mentor to the young people who come to the center.
"Stigma isn't just about reactions on the street. Some areas can be risky, some friendly. It's more a structural issue in society. In religious communities, many are disowned for their sexuality. Civil society is building a bridge up from local structures, to district and ultimately the national scene to help change attitudes," says Sbo.
By providing testing, counseling, and referral services, The Mosaic Lesbian and Gay Center acts as a lifeline for the LGBTQ+ community to access healthcare without feeling discriminated against or marginalized.
While the fight against HIV has advanced, and testing and treatment is more widely available, human rights barriers remain a major impediment to ending AIDS. Sbo and the Mosaic Lesbian and Gay Center are just one example of how the Global Fund invests in community leaders to overcome obstacles that prevent the LGBTQ+ community from accessing health care, including HIV prevention and treatment services.
This Pride Month, and every month, we are proud to support community leaders like Sbo and programs like The Mosaic Lesbian and Gay Center that are helping to ensure everyone, everywhere can safely and freely access the health care they need—regardless of sexual orientation or gender. Join (RED) and help fight for a more just and inclusive health system for all.